Integration Overview
The Vivoh OnTime receives video from Cisco Webex via RTMP
Vivoh OnTime enables attendees to time-shift their live meeting content
Attendees can catch up when late, pause, rewind, then watch at 2X speed
Here is how the integration works in detail:
Live streaming must be enabled in your Webex Meetings or Events account according to these instructions. Events version WBS40.2 and later is required.
A Vivoh OnTime subscription is required. Contact sales@vivoh.com for this.
Vivoh will provide the following information for this integration:
Streaming service: "Vivoh OnTime"
Target stream link (a RTMPS URL)
Target stream key (a string value)
Vivoh Meeting ID (for example, "customer-01")
How to add the Vivoh OnTime streaming settings to your Webex:
Start your Webex Meeting, then click: "Start Live Streaming" and enter the provided Streaming service, Target stream link, and Target stream key values.
Next click: "Start streaming"
You can then send the meeting link URL to your attendees. This URL will be https://webex-ontime.vivoh.com/v/customer-01
Attendees will then be able to rewind the live Webex meeting, pause it, or play it back at 2X speed.
At any time, they can click "Jump To Live" and re-join the live Webex meeting in progress.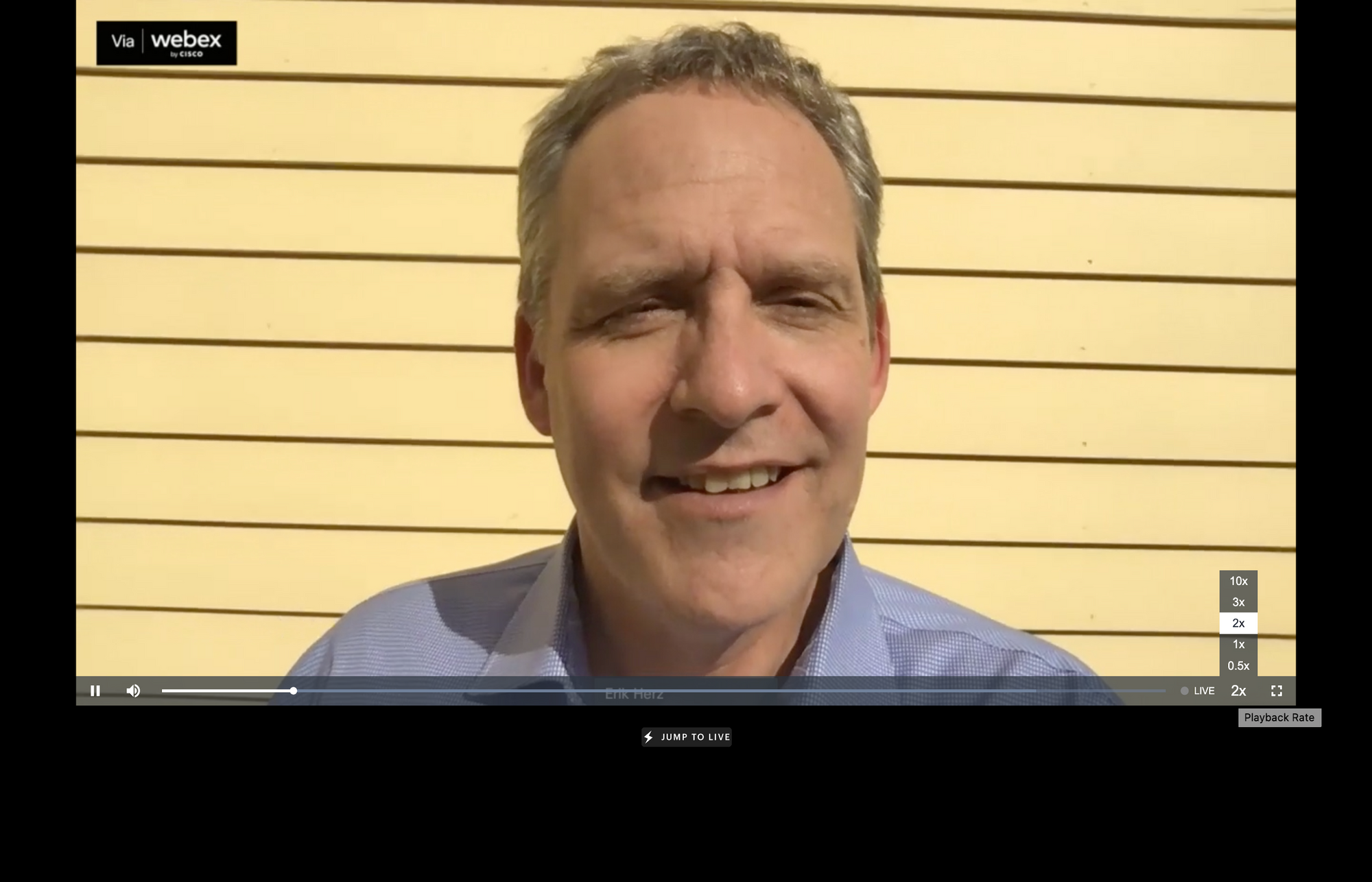 Contact Us
860-606-7878 and sales@vivoh.com