Overview:
Plays a live multicast video stream from the Vivoh Webinar Manager
Ability to launch a web-based chat service from the App's Q&A button
Easy-to-use controls that closely resemble the Zoom Webinar interface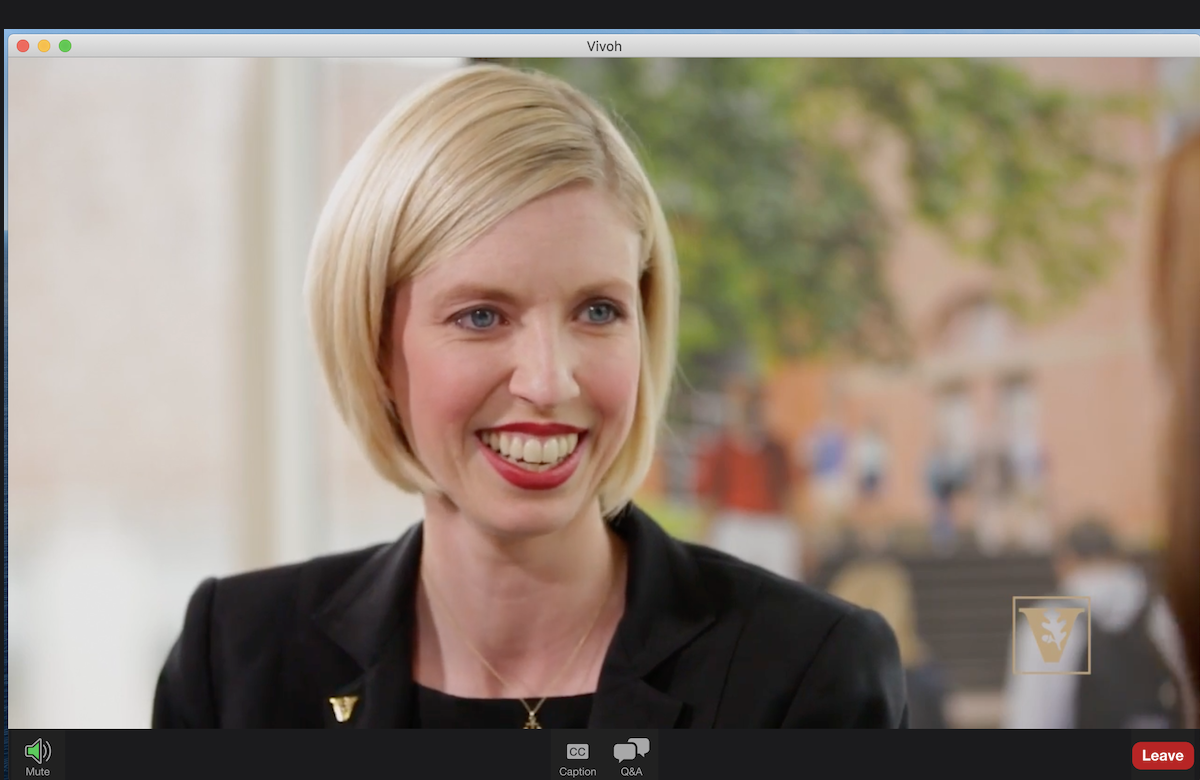 Vivoh Multicast App
This can reach thousands of concurrent viewers without disrupting your network. You can now leverage Zoom Webinars for all of your enterprise webcasting use cases!
Please contact us at sales@vivoh.com to complete the installation.