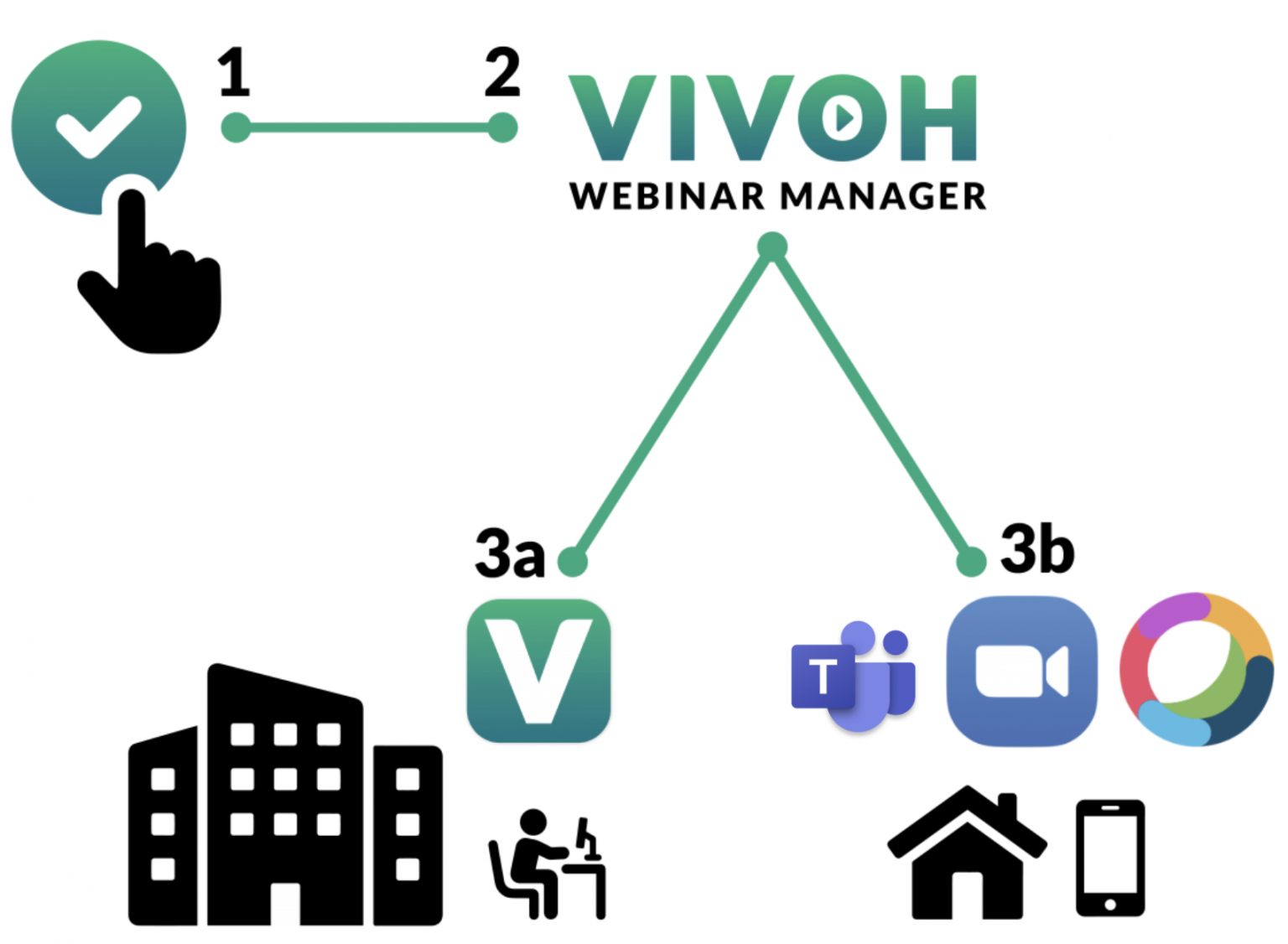 Vivoh Video Webinar Multicast: Viewer Experience
The webinar participant clicks the webinar link
e.g.: https://video.comp.com/j/123456789


The Vivoh Webinar Manager determines if a webinar participant is coming from an internal office network or external / mobile network.


a. The Vivoh app opens for internal users to receive the multicast video stream.

b. External / mobile users are redirected to the native webinar app for the unicast video stream.